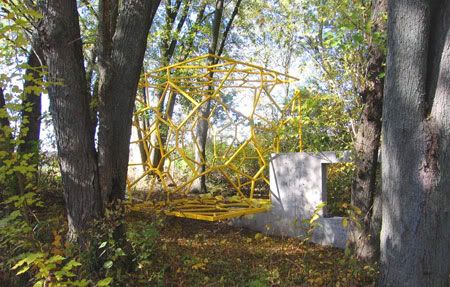 The construction of Taliesin West, begun by Frank Lloyd Wright in 1937, was designed by Wright and built over many years by apprentices who were a part of the resident Taliesin Fellowship. Taliesin West is the main campus of the Frank Lloyd Wright School of Architecture. The buildings rest on 500 acres of preserved Sonoran Desert open space on the South foothills of the McDowell mountains with spectacular views of Scottsdale, Phoenix and the Valley of the Sun.
Students at Taliesin West are provided the option of living in experimental desert shelters during all or part of their residency. Some of the student's design shelters are: Hook Shelter, Glass House, Hanging Shelter, Leaf Cube Shelter,Desert Perch Shelter and Ryan Hewson's shelter.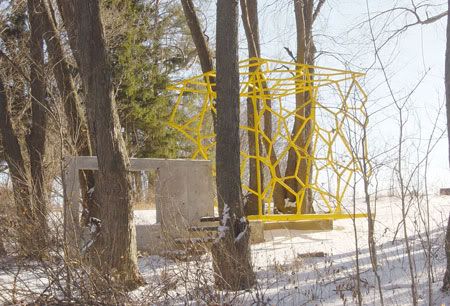 The structures at Taliesin West can be visited on the student-led Taliesin West Desert Shelter Tour, Saturdays at 1:30 between mid-November and mid-April and by appointment at info@taliesin.edu.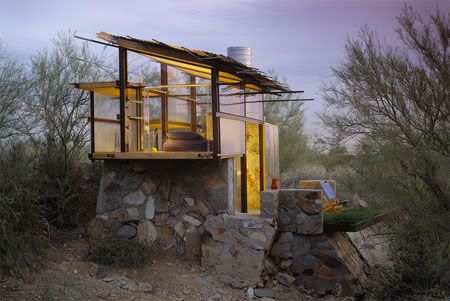 via Taliesin