Justo Gallego Martínez (also known as Don Justo) is a former monk who has been building a cathedral in the Spanish village of Mejorada del Campo (near Madrid) since 1961.
Most of the building materials and tools he uses for construction are recycled. He uses both everyday objects and excess construction materials donated by construction companies and a nearby brick factory. For instance, the columns have been moulded with old petrol drums.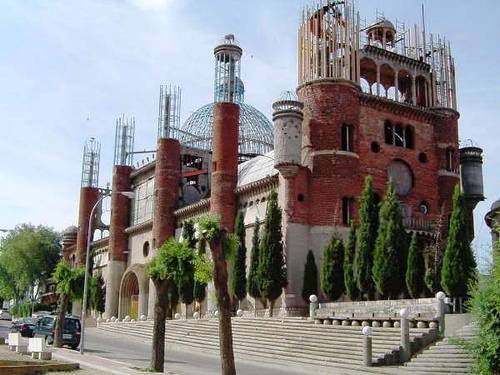 There are no formal plans for the building. It has evolved over time in response to opportunity and inspiration. One inspiration has been the Cupola of St Peter's Basilica in the Vatican City.

The outline of building is 20x50 metres. An area of about 8,000m2 has been built. This includes a complex ensemble of cloisters, offices, lodgings and a library. The cathedral already has a dome (modelled on St Peters) rising to some 40 metres, some 12 metres in diameter — whose steel girders were raised with the aid of his six nephews using pulleys.
It is estimated that it may take another 15 to 20 years to complete the building.
The structure consists also of a convent, library, offices and living areas.
The building does not have formal planning permission or building permits from the authorities of Mejorada del Campo — the town in which the cathedral is located. He also does not have the benediction or support of the Catholic Church.
Gallego Martínez has worked mainly alone, with help from his six nephews and occasional volunteers. Sometimes he has consulted an expert at his own expense. In summer volunteers sometimes lend a hand, but for the heavy work he hires a local assistant at his own expense. In 2005, an advertising campaign for the Aquarius soft drink gave him and his cathedral Spain-wide exposure. Gallego Martínez lives with his sister nearby. He has financed his work by selling and renting some of his inherited farmland. Private donations from supporters and visitors are also given.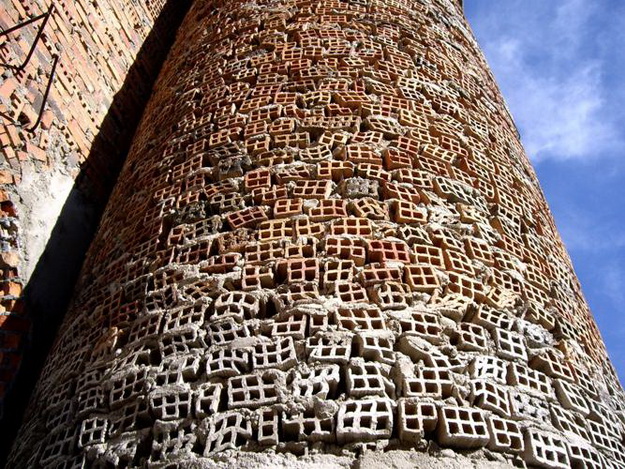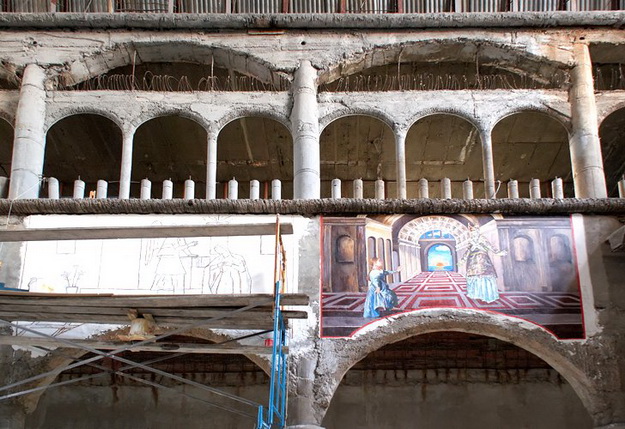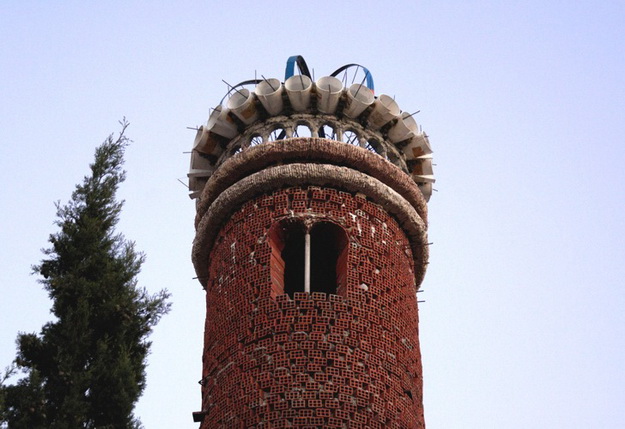 A short and funny film following Justo building the cathedral over 4 years:


and Link to bbc article 'Man builds cathedral from junk'